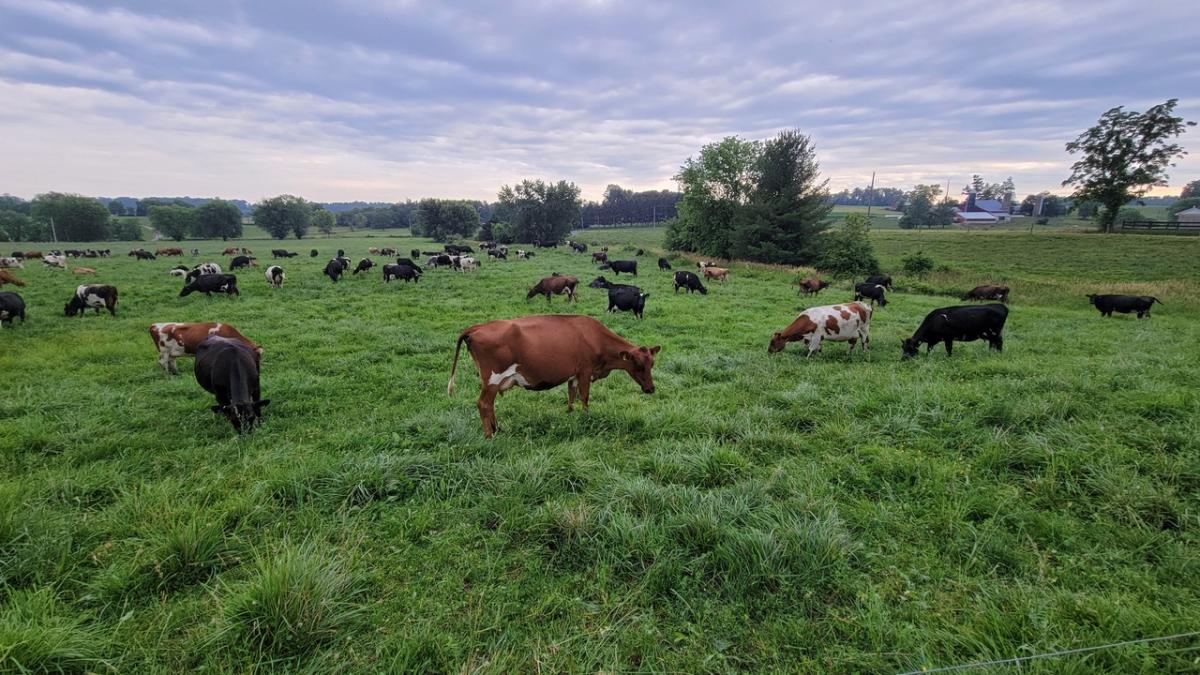 Regenerating Agriculture Field Days – Hosted HERE at SpringWood Organic Farm July 27 & 28!
We are excited to announce that we are hosting a 2 day event here on our farm the last week of July! The 27th is a silvopasture focused day hosted by the Cooperative we are member owners of – Organic Valley Coop. Then the evening of the 27th we have a grass-fed dairy finances focused workshop with Ted Lebow from Kitchen Table Consultants, Alvin Peachey from Saddlers Run Farm near Belleville PA, and Dwight Stoltzfoos from our own farm presenting their knowledge and experiences gaining and maintaining profitability and showcasing some of the tools and options for doing that.
Then the main event on Wednesday July 28 has promise of being a practical and accessible learning experience for dairy graziers of all kinds but with a focus on 100% grass-fed organic dairy. Come learn the basic of how it's done, intermediate level showcasing of tools and best practices we and others have used to gain profitability, and even advanced practices as time and interest affords. $25 registration fee required for the July 28th event. Registration instructions and much more found in the attached flier.
SpringWoodOrganicFarm_TrifoldMailer_0621_small