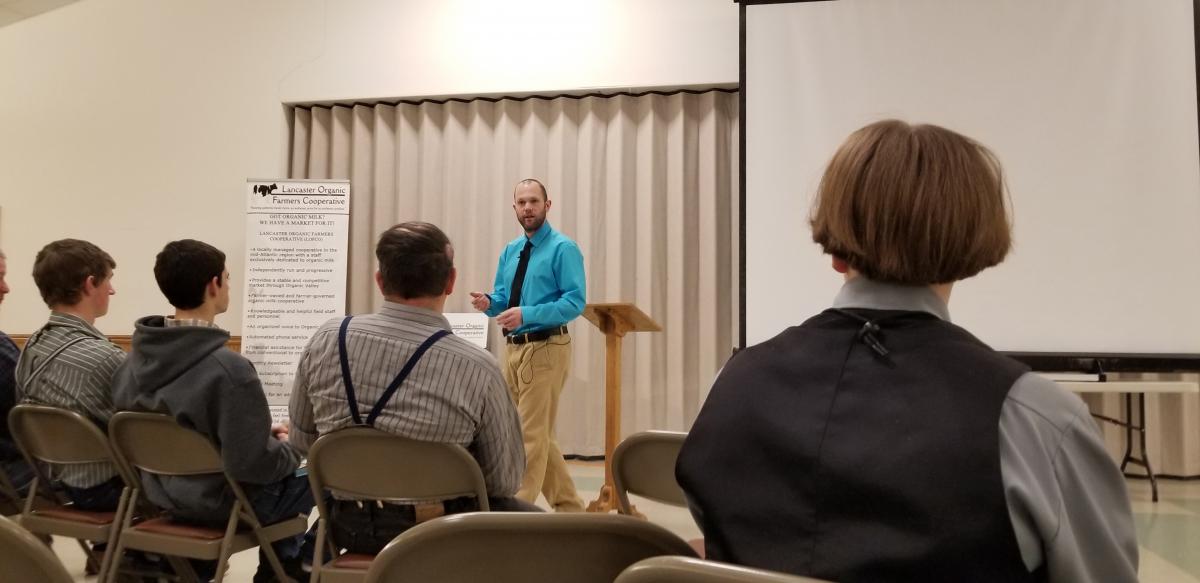 27th Annual Southeast PA Grazing Conference "Stewarding for Health & Wealth" Feb 18 & 19, 2020
Dear Fellow Graziers,
Lancaster County Graziers is planning their 27th annual grazing conference on Tuesday and Wednesday, February 18 and 19,
2020. Meeting address is 352 Martindale Road, Ephrata, PA 17522.
The 2020 conference theme is "Stewarding for Health and Wealth". This will prove to be a learning and stimulating time. We will learn how to make the most of our role as land stewards in regenerating topsoil and biodiversity – our natural capital; adaptive grazing for increased profitability, herd health with less pharmaceutical input, and honoring the Creator's design on our farms by investing in the long-term health of our land and food, which builds wealth in more than just money.
Come prepared to absorb the benefits of our speakers' experience.
John K. Lapp is in charge of the food. To donate or supply food contact him at 717-733-1766. This would be a good opportunity to get exposure for your food items.
See attached PDF of the brochure for more information.
2020-Graziers-brochure-1